We all had a fantastic evening last Wednesday 'playing' with Sugru. The guys from Sugru gave us their product for free to make something with so long as we promised to write up what we made on Instructables.com. The idea was to create something new out of Sugru rather than just using it to mend or modify things.
A variety of ideas and designs were created on the night. Some worked better than others. We didn't have much success making ink stamps using 3D printed moulds. The Sugru just stuck to the mould so still some work to be done there to come up with a solution.
Dragon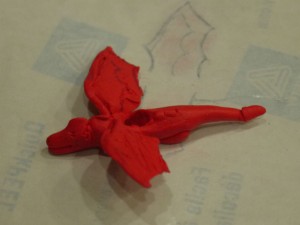 Colin made this lovely little model of a dragon to fit on the aerial of his little sports car. I didn't know he was so artistic!
Tablet Stand
Jon, being the over-engineering genius that he is, came along with a fully designed blue print for his tablet stand made from Sugru and coat hanger wire.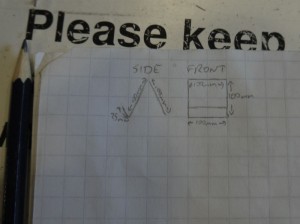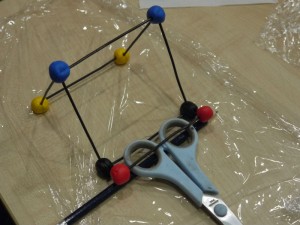 Very original and very well made. Read more about Jon's tablet stand on his Instructable.
Sculpture
Having completed his stand so quickly, Jon moved on to his next idea. To sculpt a self portrait on the cover of his laptop using Sugru.
So working from his favourite selfie,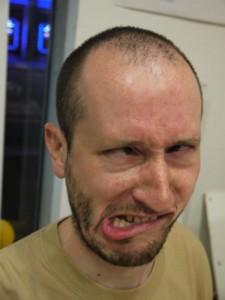 he proceeded to sculpt himself out of Sugru with an attention to detail that would rival the best of Madame Tussauds. I think you'll agree the resemblance is striking. Jon was pleased with the result.
Memo Stand
Alastair came up with a memo stand idea to demonstrate the art of 'under-engineering'. The beauty is in its simplicity.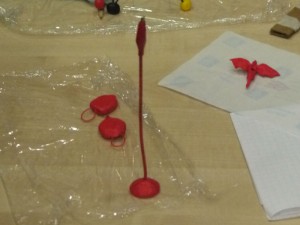 Read more about his memo stand in Alastair's Instructable.
Torch Keyring
Last but not least are Tommy's fabulous Sugru LED keyring torches. A design classic and beautifully constructed. (We'll keep quiet about version 1.0 which failed to light up! The LED legs embedded themselves into the Sugru and could not make contact with the battery. Version 2.0 however, with a bit of card over the legs worked a treat). Check out Tommy's Instructable.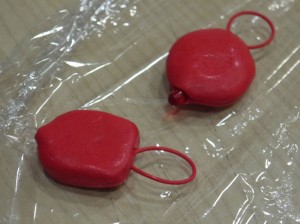 Don't worry if you missed out on this Sugru Build event. We have plenty of Sugru left over and are planning to run another build evening in the near future. Watch this space!